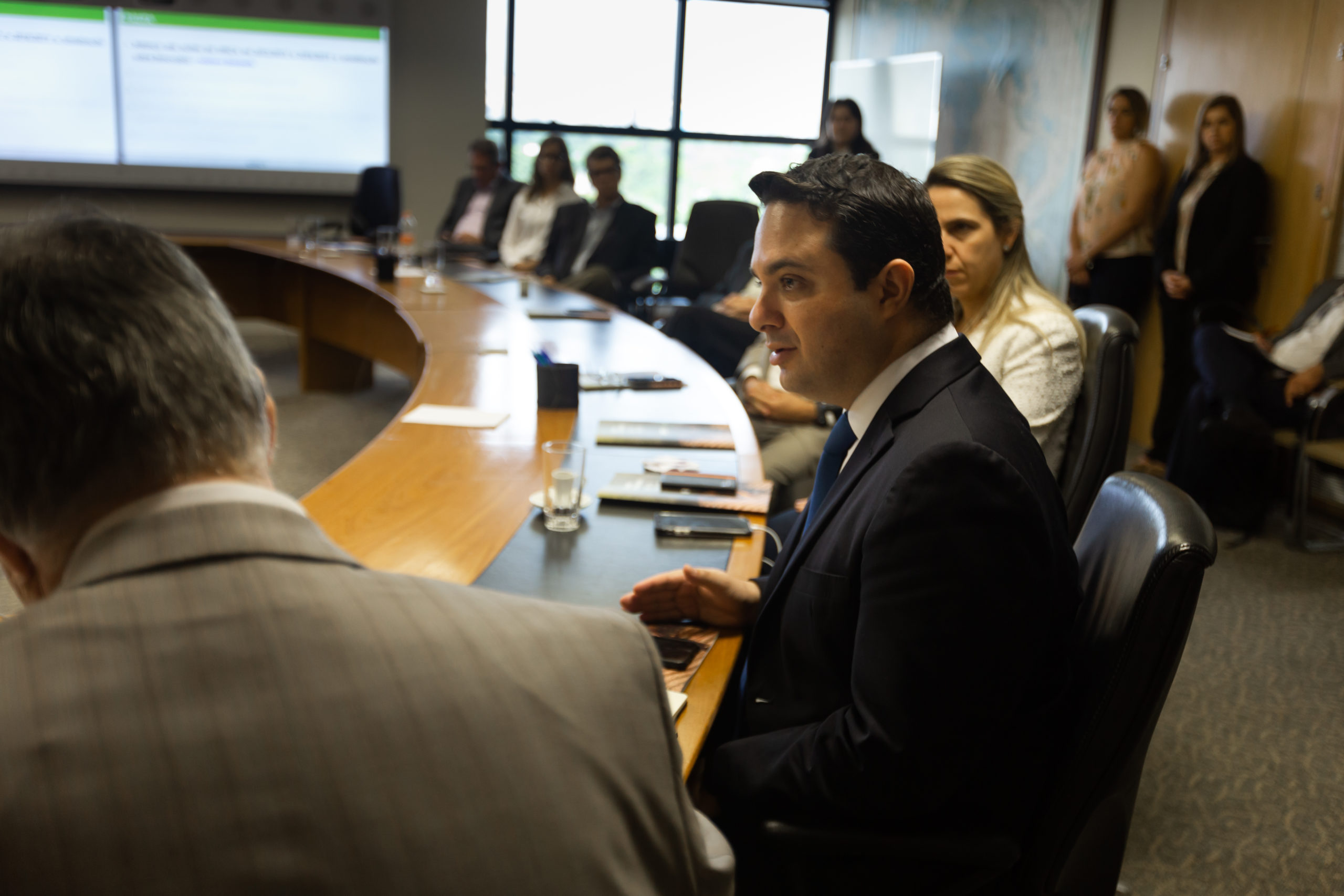 02/13/2019
UNICA announces Dr. Evandro Gussi as its new President and CEO
Today we are proud to announce the nomination of the new President and CEO of UNICA, Dr. Evandro Gussi. We are enthusiastic he will direct UNICA during exciting yet challenging times for biofuels, sugar and bioelectricity, in Brazil and around the globe.
A lawyer by training and a former professor, for the past four years Evandro served as a Member of Parliament for the State of Sao Paulo in the federal House of Representative in Brasilia. It was there that he had the pleasure to work with the sugarcane sector, successfully introducing the Renovabio program in Brazilian legislature. According to him, it was love at first sight. Since then, he developed a true passion for this innovative sector and he is committed to guide it towards a new cycle of growth.
Renovabio is a game changer in Brazilian biofuels history. This program will provide not only stability and predictability for biofuels producers to help Brazil fulfill its commitments in the Paris Climate Agreement, but it will also pave the way for countries around the world to follow suit. As Asia, Europe and the United States struggle to move forward with the decarbonization of transports, Brazil will continue to serve as an example and inspiration. Since its inception, UNICA has been on the forefront of the development of Renovabio, providing advises and support to the different entities involved in the program. We are proud Dr. Gussi is fully committed to do everything he can to make Renovabio a success and help the Brazilian sugarcane industry continue to prosper and show what can be achieved when hard work and innovation meet sound public policy. Fully aware of the challenges sugar and ethanol face abroad, Dr. Gussi will take any opportunity to engage with our stakeholders around the world to share Brazil's successful experience, promote the environmental benefits and defend our sector from unfair trade policies.
We are excited to start this journey with our new President and CEO and we wish him a lot of sweet success.
Welcome to UNICA, Evandro!