The Portuguese first planted sugarcane in Brazil during the 1530s. Ever since, sugar has been an integral part of Brazil's social, political and economic history. Brazil is now the world's leading sugar producer and exporter, accounting for approximately 20% of global production and more than 40% of world exports.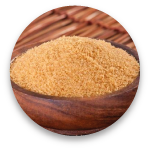 Demerara Sugar
This type of sugar passes through a slight process of treatment that keeps mineral salts and others nutrients in the crystal.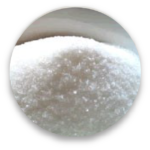 Refined Sugar color Icumsa 45
Refined sugar 45 Icumsa color is a type of sugar that has been submited to a process to remove non sucrose substances, leaving it very white and flavorful.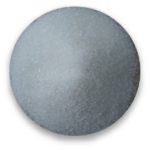 White Crystal Sugar 150 IU
This sugar is presented in the form of white and uniform crystals and high polarization, making it highly popular with the food industry.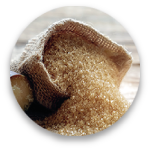 Organic Sugar
This type of sugar is produced from sugarcane cultivated following organic best practices.

Very High Polarization (VHP)
The most exported type of sugar by Brazil, can be used as a basic raw material for refining and various other industrial processes.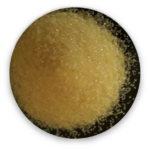 Very Very High Polarization (VVHP)
This sugar type benefits from slightly higher polarization (99.6 ° Z) than VHP. Thanks to its color and natural flavor, this sugar is prefered by industries for its specific uses, as well as exported for refining.
Sugar has been produced since ancient times and is the world's most popular sweetener. Approximately 100 countries located across the tropics grow sugarcane, one of the most efficient and sustainable feedstocks to produce sugar.
DID YOU KNOW SUGAR IS A TYPE OF CARBOHYDRATE AND IT PROVIDES ENERGY?
SUGARCANE BLOG
The world of investment has changed. In a short period of time, one subject has gained prominence in the news, on major forums and in the investment strategy decision-making of companies' mangers, investors and clients: environmental, social and governance (ESG) criteria.
President Joe Biden is dealing with challenges that few incoming presidents faced. He must steer a Covid relief package through a closely divided Congress, speed up vaccinations and help rebuild the economy.
Sugar production reached 19 thousand tons in the second half of February. Since the beginning of the 2020/2021 harvest up to March 1, accumulated sugar production reached 38.2 million tons. This result is 44.3% higher than the 26.49 million tons reported over the same...