In advance of the Senate Agriculture Committee hearing  – entitled Advanced Biofuels: Creating Jobs and Lower Prices at the Pump – the Brazilian Sugarcane Industry Association (UNICA) released the following statement. It should be attributed to Leticia Phillips, UNICA's representative in North America.
The United States and Brazil are the world's top two ethanol exporters, and both nations enjoy the economic and environmental benefits of global biofuels trade.  The U.S. Environmental Protection Agency identified Brazilian sugarcane ethanol as an advanced biofuel in 2010 after determining it reduces carbon dioxide emissions by at least 60% compared to gasoline.  Thanks to those greenhouse gas savings, the benefits of using sugarcane ethanol are cleaner air and a healthier planet – benefits that will grow as Americans consume more advanced biofuels.
Sugarcane ethanol plays a modest but important role supplying the United States with clean renewable fuel.  Last year, even though Brazilian sugarcane ethanol comprised only 3% of all renewable fuel consumed by Americans, it provided 15% of the U.S. supply of advanced biofuels.  Experts expect those proportions to continue in 2014.
Brazilian sugarcane producers are making investments to expand production, and Americans can depend on more advanced biofuel from sugarcane. America imported nearly 435 million gallons of Brazilian sugarcane ethanol in 2013 – roughly half of all Brazilian biofuel exports last year.  Brazil produces about 7.2 billion gallons of sugarcane ethanol annually, and UNICA estimates that at least 600 million gallons will be available for export to the U.S. this year, with the potential for growth.
# # #
The Brazilian Sugarcane Industry Association (UNICA) is the leading trade association for the sugarcane industry in Brazil, representing 60 percent of the country's sugarcane production and processing.  UNICA works to encourage the continuous advancement of sustainable practices throughout the sugarcane industry and to promote sugarcane-based biofuels as a clean, reliable alternative to fossil fuels.  For more information, including the latest updates on the Sugarcane Solutions Blog, check out www.sugarcane.org/RFS.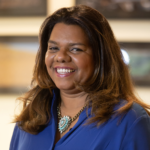 Leticia Phillips
Leticia Phillips is UNICA's Representative for North America. Ms. Phillips is an expert on Brazil-US relations and leads the Brazilian sugarcane industry's advocacy efforts before the main stakeholders in the region, including the US Congress, Federal agencies, State legislators and business and civil society.