This week the United Nations scientific panel on climate change (IPCC) published its latest report on climate change. The report, echoing its past findings about a clear link between climate change and human factors driving that change, argues that immediate action is required on the matter to reduce the variety of risks in the future that come from climate change.
On the issue of biofuels, the IPCC — while it doesn't repudiate them completely — is more critical than in the past and for the first time argues they may have negative impacts on land use, food prices and water usage.
While I agree on the fact that some biofuels are more sustainable than others — and Brazilian Sugarcane Ethanol (BSCE) is one good example — some clarifications are needed to clean up some otherwise sloppy thinking about BSCE.
Let's start with ILUC first: the report argues that expansion of biofuel crops in Brazil might cause rangeland (land where natural vegetation grows without human intervention) to move further into the Amazonian forest with negative effects on biodiversity, potentially offsetting carbon savings from biofuels production.
Brazil has substantially reduced deforestation in the Amazon over the past many years while expanding sugarcane production. In fact, that reality is one among others that has been trumpeting the undisciplined speculative tone the IPCC takes on this matter.
According to the Brazilian National Institute for Space Research (INPE), more than 60% of new sugarcane production takes place on pastures, mostly degraded, which are released every year for other uses with the progressive intensification of cattle ranching activities (sugarcane actually captures larger amounts of carbon that previous land uses).
Further, Brazil's 2009 Agro-ecological Zoning for Sugarcane policy prevents sugarcane expansion in sensitive ecosystems, like the Amazon, as well as in areas with native plants and of high conservation-value, in order to protect biodiversity.
The IPCC report falls down on the BSCE issue because it uses as a reference point a dated 2010 study (Lapola et al, 2010), yet it neglects some of its own conclusions such as the finding that increasing the livestock density throughout the country could avoid the ILUC caused by biofuels while still fulfilling all food and bioenergy demand. That is exactly how Brazil expands most of the sugarcane area.
Turning now to food prices: the report maintains that increasing demand for biofuels shifts land from food to fuel production, which may increase food prices disproportionately affecting the poor.
Well, the fact is that in the last 20 years the production of both food and biofuels has increased significantly in Brazil. The volume of sugarcane harvested and processed almost tripled with no drop in food production. Quite the opposite: Brazil's grain production doubled during the past ten years. According to the World Bank, recent price hikes in agricultural commodities can be explained by a list of other factors such as rapidly rising oil prices, adverse weather conditions, devaluation of the dollar, speculation in agricultural markets, and increased food demand due to population and economic growth, particularly in Asia. Other studies also put the "food vs fuel" debate into perspective.
My last point is on the claim that water usage for biofuels cultivation "is projected to increase from 0.5% of global renewable water resources in 2005 to 5.5% in 2030" (according to the IEA).
Here, I believe I should specify that this is not the case in South-Central Brazil where most of the crop is grown and where sugarcane is usually not irrigated thanks to abundant and reliable rainfall. Water accounts for more than two-thirds of sugarcane's weight, so a significant amount of water actually comes to the mill inside the cane itself. At the mills, water usage in cane processing in Brazil was reduced by more than 70% (to 1.4 m³ per ton) in the past two decades and technological advancements will soon allow this number to further drop to 0.5 m³ per ton. The mills have also eliminated water discharge by recycling nearly 95% of the water consumed in the industrial process.
On a positive note, the IPCC report rightly mentions the benefits of biofuels in Brazil, where the development of advanced technologies (such as hydrolysis) mitigates the alleged social and environmental impact of sugarcane cultivation while increasing its economic potential, and points to the use of bagasse for the production of bioelectricity.
So what conclusions should we draw from the IPCC report? While I understand the necessary generalization that this type of study has to make in order to be comprehensive, a number of clarifications were needed to grasp the correct picture of what actually happens in Brazil.
To avoid misleading the public policy, real and country-specific facts should be more at the basis of studies and reports of this kind to serve as a good policymaking foundation for lawmakers.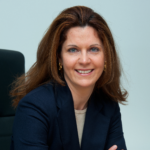 Géraldine Kutas
A seasoned professional specializing in international trade policy, Géraldine Kutas leverages over a decade of experience to strengthen UNICA's activities across the European Union, the United States and Asia. She has a deep expertise in biofuels and agricultural policies, coupled with extensive exposure to multilateral and regional trade negotiations in agriculture. Ms. Kutas is the author and co-author of several international publications on these topics.
Before joining UNICA, she was a researcher and a professor at the Groupe d'Economie Mondiale at Sciences Po(GEM), Paris, and coordinator of the European Biofuels Policy research programme (EBP). Ms. Kutas has also worked as a consultant at the Inter-American Bank of Development and for agro-business firms.
Ms. Kutas has a Ph.D. in International Economics from the Institut d'Etudes Poliques de Paris and a Master degree in Latin American Studies from Georgetown University, Washington DC.