There is hardly a single sector in the EU that is as protected as much as sugar. For decades the EU sugar beet industry benefited, together with other measures, of minimum prices and extremely high import tariffs. At a current international price for raw sugar of €255 per tonne, the import tariff stands at a whopping €339 a tonne, meaning that world global sugar producers are effectively locked out of the European market.
The fact that the EU allows imports from a number of countries – such as least developed countries, African, Caribbean and Pacific (ACP) countries, and countries with which the EU has a trade agreement – does not make much difference. For a start, these countries are generally less competitive than Brazil. But importantly, those agreements are causing trade distortions rather than encouraging a level playing field.
It is worthwhile to remind ourselves of the true costs of the protectionism of the sugar sector:
– it makes raw materials for EU industries more expensive, in times of increasing global demand. This includes of course the food industry, but also other industries critical to European competitiveness, such as the chemical and pharmaceutical industries that need sugar as raw material;
– it damages EU importers and refiners of sugar cane, leading the famous British sugar refiner Tate & Lyle to become one of the only companies to advocate for Brexit;
– it damages the EU's reputation as a supporter of global and fair trade;
– it prevents European sugar industry from becoming truly competitive, and lastly,
– EU consumers are paying a much higher price for sugar than they would if the trade in sugar were free.
Last Saturday marked a milestone in changing the EU sugar regime. Lifting the European sugar quota is an important step towards a more competitive European sugar industry. This measure will however remain incomplete if the sector continues to be protected from international markets. In fact, lifting the sugar quota alone will turn the EU sugar industry into a mercantilist model: without any limits on sugar production and no serious competition, European sugar producers may be tempted to dump surplus sugar out onto world markets.
The Mercosur trade deal is an opportunity to make a further step towards a competitive and fair sugar regime that does not only work in favour of the European sugar sector but also the consumer and downstream industry. The EU should use this opportunity now that it can shape the conditions together with a strong trading partner.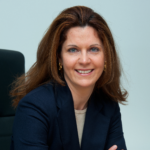 Géraldine Kutas
A seasoned professional specializing in international trade policy, Géraldine Kutas leverages over a decade of experience to strengthen UNICA's activities across the European Union, the United States and Asia. She has a deep expertise in biofuels and agricultural policies, coupled with extensive exposure to multilateral and regional trade negotiations in agriculture. Ms. Kutas is the author and co-author of several international publications on these topics.
Before joining UNICA, she was a researcher and a professor at the Groupe d'Economie Mondiale at Sciences Po(GEM), Paris, and coordinator of the European Biofuels Policy research programme (EBP). Ms. Kutas has also worked as a consultant at the Inter-American Bank of Development and for agro-business firms.
Ms. Kutas has a Ph.D. in International Economics from the Institut d'Etudes Poliques de Paris and a Master degree in Latin American Studies from Georgetown University, Washington DC.