Today, Brazilian President Dilma Rousseff is visiting Washington, D.C. to strengthen the relationship between two of the Western Hemisphere's biggest nations. But as with any successful relationship, compromise is key on important issues, and President Rousseff plans to discuss several three issues critical to the global ethanol trade with President Obama.
America's Renewable Fuel Standard
The issue: The Renewable Fuel Standard (RFS) is significant for both America and Brazil's ethanol industries, and is a central topic for President Rousseff's visit. The U.S. Environmental Protection Agency (EPA) identifies sugarcane ethanol as an advanced biofuel because it reduces emissions 61 percent compared to gasoline.
Between 2012-2014, over one billion gallons of sugarcane ethanol flowed from Brazil to U.S. vehicles, and while sugarcane ethanol comprised only two percent of all renewable fuel consumed by Americans, it provided nearly 15 percent of the U.S. advanced biofuel supply. EPA's recent RFS proposal significantly reduced target volumes for advanced biofuels below Congressionally mandated levels, but increased requirements for advanced biofuels in 2015 and 2016.
Our position: Americans deserve access to the cleanest possible fuels, but reducing RFS target volumes threatens the future of U.S. ethanol supplies. EPA should protect the RFS' integrity by maintaining volume requirements for advanced biofuels, and should guard against using the regulatory process to impose anti-competitive requirements on foreign biofuels.
Climate Change and Transportation Emissions
The issue: Brazil and the U.S. must consider transportation sector emissions as negotiators work toward an international climate change agreement at December's COP21 conference in Paris. The World Energy Council reports fossil fuels currently represent 63 percent of all global emissions, with transportation fuel generating 28 percent of total U.S. emissions and 17 percent total Brazilian emissions.
Transportation emissions aren't limited to ground transport however, and biofuels must become viable alternatives to aviation fuel. The international aviation industry is committed to growing at a carbon-neutral rate until 2020 then reducing emissions 50 percent by 2050, but biofuel production and consumption must expand to achieve this goal. The U.S. and Brazil have cooperated on technological innovation exchange since 2011, and numerous commercial and military flights have since demonstrated the potential of aviation biofuels.
Our position: Ethanol is arguably the cheapest option available to replace fossil-based transportation fuel at large scale. Some commercial technologies can reach virtually zero emissions, and every gallon of biofuel creates long-term climate benefits and short-term public health benefits. The U.S. and Brazil must work together to develop solutions on a global scale, including incentive policies (tax or environmental) to encourage production and consumption, or private sector cooperation to drive investment and innovation.
Bilateral Cooperation to Benefit Both Countries 
Brazil and the U.S. are proof pragmatic public policy can create economic growth and environmental benefits. Earth has an urgent need for low-carbon, sustainable transportation fuels, and as the two biggest ethanol producers and exporters in the world, our countries have much to share in experience and technology with other nations.
As the world's two largest ethanol producers, Brazil and the U.S. have a responsibility to collaboratively build a global biofuels market providing clean, affordable, and sustainable solutions to the planet's growing energy needs. Brazil's government and sugarcane ethanol industry are committed to not only expanding the mutually beneficial relationship with America, but to growing the international biofuels market.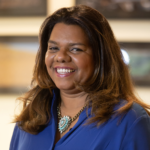 Leticia Phillips
Leticia Phillips is UNICA's Representative for North America. Ms. Phillips is an expert on Brazil-US relations and leads the Brazilian sugarcane industry's advocacy efforts before the main stakeholders in the region, including the US Congress, Federal agencies, State legislators and business and civil society.