The Brazilian Sugarcane Industry Association (known by the acronym "UNICA") issued the following statement in response to the U.S. Environmental Protection Agency's rules proposal for the 2014, 2015, and 2016 Renewable Fuels Standard. It should be attributed to Elizabeth Farina, UNICA President.
While UNICA is disappointed that today's Renewable Fuels Standard proposal from the U.S. EPA significantly reduces target volumes for advanced biofuels below Congressionally mandated levels, we are pleased to see growing requirements for advanced biofuels in 2015 and 2016. This leaves the door open for continued American access to sugarcane ethanol, one of the cleanest and most commercially ready advanced biofuels available today.
EPA identifies Brazilian sugarcane ethanol as an advanced biofuel because it reduces greenhouse gases by more than 60 percent compared to gasoline.  This advanced biofuel from an American ally plays a modest but important role supplying the United States with clean renewable fuel. For the past three years, more than one billion gallons of sugarcane biofuel imported from Brazil flowed into American vehicles. During this time, sugarcane ethanol has comprised only 2 percent of all renewable fuel consumed by Americans, but has provided nearly 15 percent of the U.S. advanced biofuel supply.
Our association looks forward to commenting on this proposal and will continue to play an active role in the RFS rulemaking process, serving as a source of credible information about the efficiency and sustainability of sugarcane ethanol. Likewise, Brazil will continue to be a strong, dependable partner helping America meet its clean energy goals.
# # #
The Brazilian Sugarcane Industry Association is the leading trade association for the sugarcane industry in Brazil, representing 60 percent of the country's sugarcane production and processing.  More information on sugarcane ethanol and its role as an advanced biofuel is available at www.sugarcane.org/rfs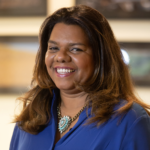 Leticia Phillips
Leticia Phillips is UNICA's Representative for North America. Ms. Phillips is an expert on Brazil-US relations and leads the Brazilian sugarcane industry's advocacy efforts before the main stakeholders in the region, including the US Congress, Federal agencies, State legislators and business and civil society.