Today the European Commission published a Communication on low-emission mobility which lays down its vision and strategy for transport over the next few decades. While we acknowledges the Commission's clear support signal towards advanced biofuels – as they certainly represent one way forward to decarbonize transport – we are also deeply concerned about the gradual phase out of first-generation biofuels.  As the Indirect Land Use Change (ILUC) Directive last year, this approach discriminates against all first-generation biofuels regardless of their actual GHG emission reductions. Such a U-turn only creates legislative instability and confusion for investors and does not help the EU in achieving its ambitious climate targets.
By refusing to take into consideration the concrete positive impacts of ethanol produced from sugarcane, the proposal effectively turns a blind eye to one of the cleanest alternatives on the market today.
Unlike other first-generation biofuels, sugarcane ethanol is one of the best performers in terms of GHG emissions reduction, even when indirect land-use change is considered. Moreover, Brazilian sugarcane ethanol does not face the alleged food vs. energy dilemma since, according to recent studies, including by the International Food Policy Research Institute (IFPRI, 2016), it has a negligible impact on food prices. Other countries are also looking at reducing their emissions from transports. Brazil, for instance, has replaced 45% of its gasoline consumption with sugarcane ethanol and the United States classified this specific biofuel as an advanced alternative.
By progressively eliminating first-generation biofuels, the Commission does not solve the problem of emissions from the 94% of energy in transport which will still be coming from liquid fuels in 2030.
We hope that the assessment of the impact of a gradual phasing-out of first-generation biofuels takes into account the investment already made by the industry. The development of advanced biofuels would depend on a healthy conventional biofuel industry, which is going to face great instability and economic losses in the years to come due to the regulatory shift generated by the ILUC Directive first and this strategy now.
The discriminatory approach towards first generation biofuels makes this Communication on low-emission mobility a missed opportunity.
Now, we look forward to the opportunity to maintain a fruitful and constructive dialogue with the Commission in the upcoming phase towards the new Renewable Directive and a new policy for sustainable bioenergy and biofuels for the period post-2020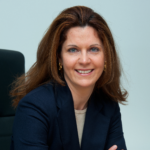 Géraldine Kutas
A seasoned professional specializing in international trade policy, Géraldine Kutas leverages over a decade of experience to strengthen UNICA's activities across the European Union, the United States and Asia. She has a deep expertise in biofuels and agricultural policies, coupled with extensive exposure to multilateral and regional trade negotiations in agriculture. Ms. Kutas is the author and co-author of several international publications on these topics.
Before joining UNICA, she was a researcher and a professor at the Groupe d'Economie Mondiale at Sciences Po(GEM), Paris, and coordinator of the European Biofuels Policy research programme (EBP). Ms. Kutas has also worked as a consultant at the Inter-American Bank of Development and for agro-business firms.
Ms. Kutas has a Ph.D. in International Economics from the Institut d'Etudes Poliques de Paris and a Master degree in Latin American Studies from Georgetown University, Washington DC.