Sugar has long made the headlines around the world. Feared by some, craved by most and misunderstood by many, sugar comes in a number of forms, the best known of which is sucrose or table sugar. However, no matter what form it takes, it is one of the most important commodities in the lives of the vast majority of European citizens. Combining this fact with the EU's increased commitments to meet high sustainability standards, we need to take a step back and reflect on the sustainability of cane sugar. We must also get closer to answering how European sugar refiners can increase efforts to protect the environment.
Sustainable cultivation of sugar is not possible in Europe. European refiners are dependent on international trade to obtain the raw material needed to start the refining process of cane sugar. This means we must rely on international trade to achieve the most environmentally, socially, and economically sustainable sugarcane production methods.
The ideal climatic conditions for cane sugar production are found mainly in Australia and Brazil, making both countries the largest producers of Bonsucro certified sustainable sugar products. Bonsucro is an international, not-for-profit, multi-stakeholder governance group working for the promotion of sustainable cane sugar. In order to become certified, farmers and mills must meet several principles, from respecting human rights and labour standards to managing input, production, and processing efficiencies to enhance sustainability. Bonsucro has recently published its latest standard to keep its certificates up to date with evolving social, environmental, and economic challenges in the sugarcane sector.
 The European cane sugar refinery industry's commitment to sustainability goes much further. It is highly committed to sourcing sugar that complies with high principles and has obtained certifications such as Bonsucro. The industry also seeks to respect the social and decent work values involved in the production and cultivation of cane sugar. Therefore, a large part of cane sugar imports also comply with fair trade and rural job creation standards.
While traditionally there have been several concerns regarding the environmental impact of sugarcane, most of these issues have now been addressed. These go from questions about deforestation and labour standards, to the use of pesticides and irrigation systems:
1. Land use: One of the biggest fears when thinking about large-scale cane sugar production in countries like Brazil used to be deforestation linked to increased global demand for sugar. However, recent studies have confirmed that cane sugar production results in land change, mainly from pasture land, and not increased deforestation. The conversion to sugar cane crops also entails increasing the soil's carbon sequestration potential and helps to lower the soil temperature by almost one degree.
2. Water use: One of the biggest environmental impacts caused by extensive sugarcane cultivation can refer to the water supply. Although sugarcane is mostly cultivated through rain-fed systems, certain areas are dependent on irrigation systems which can lead to soil erosion or degradation and water scarcity. However, in countries such as Australia, sugarcane production is largely unirrigated and therefore does not impact water supply. In the case of Brazil, largely dependent on irrigation, producers are working to quickly develop better technologies and implement more sustainable alternatives.
3. Pesticides: Sugar cane producers make great efforts to align with programmes such as the Smartcane Best Management Practice (BMP), working to ensure that the use of pesticides and the risk of contamination of water bodies, soils, and foodstuffs adjacent to production areas are reduced.
4. Sugarcane field burning: Traditionally, the main concern about the environmental damage caused by sugar cane production arose from straw burning in some countries where harvesting was not mechanised. In recent years, efforts to mechanise the production process have doubled. In fact, the largest sugarcane producing states in Brazil are committed to achieving full mechanisation of production by 2031. In Australia, harvesting has been fully mechanised for 40 years.
Another aspect of sugarcane production which can't be overlooked is the crop's role in producing the biofuel with the lowest carbon footprint in the world: sugarcane ethanol. Its high energy efficiency makes it one of the world's main allies in the transition towards cleaner energy and decarbonisation of the industry. To learn more about this, have a look at this post.
Today more than ever, sustainability values underpin Europe's short- and long-term strategies. The ambitions and objectives of the EU Green Deal are the common thread through all European policies. For the European industry, the principles of sustainability and environmental protection are also fundamental. In the case of the European sugarcane industry, refiners have been striving to ensure that all the principles surrounding the concept of sustainability permeate their growth and profit structure and that they are allowed to source the most sustainable raw cane sugar possible through free trade agreements, such as Mercosur or Australia's agreement with the European Union.
For more details on how the European cane sugar refining industry is committed to environmental standards and sustainable cane sugar cultivation, we invite you to read ESRA's full article on sustainability here.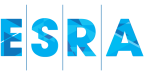 ESRA
The European Sugar Refineries Association (ESRA) is the leading voice of Europe's sugar refining industry. Established in 2011 and headquartered in Brussels, the association represents the majority of the full-time cane sugar refineries in the EU.