Dear readers,
I hope you've all had a great winter break and that you're well rested for what promises to be an exciting year in terms of the transport and energy policy agenda.
Last year, the Energy Union and COP21 kept us not only incredibly busy but also very hopeful for the future. With this in mind, we know that 2016 is the year where we need to see things through – the 'year of implementation' as Commissioner Cañete has nicknamed it – and a number of big legislative dossiers are headed our way.
One such dossier is certainly the review of the Renewable Energy Directive (RED). In a nutshell, the Directive has to be reviewed in order to integrate the 27% target for 2030 which was decided at the October 2014 European Council. The debate around its review will open a number of discussions to address the shortcomings of the existing Directive. In case you missed it, a consultation on the review of the RED is currently open on the Commission's website; you can access it here. So far, we are disappointed, as the Commission doesn't intend to include a specific target for transport in the new RED. As we see it, a target represents the most effective tool to promote the participation of renewables in the fuel mix. In any case, we are committed to make constructive contributions to the debate. Watch this space for more on our concrete proposals.
Transport in general is going to be a major energy & climate topic for 2016. We expect a number of initiatives on it in the second half of the year. The proposal on the post-2020 effort-sharing decision (how to tackle non-ETS emissions) is expected in Q2-Q3 of 2016, and Transport (along with Buildings and Agriculture) is one of the targeted sectors. In Q3, we're eager to see if the Communication on Decarbonisation of Transport will recognize the environmental benefits of using sustainable biofuels such as sugarcane ethanol.
Let's not forget that New Year also means new Council Presidency! We really look forward to working with the Dutch, who have taken over from the Luxembourgish since January 1st before handing it off to Slovakia in July. We were happy to see that the theme for the April informal Environment Council will be 'innovative technology and policy for smart and green transport solutions', and that biofuels will be taken into account in preparing the post-2020 transport policy, according to their programme.
Busy year ahead!
Stay tuned as we will keep you updated on all of the above.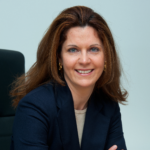 Géraldine Kutas
A seasoned professional specializing in international trade policy, Géraldine Kutas leverages over a decade of experience to strengthen UNICA's activities across the European Union, the United States and Asia. She has a deep expertise in biofuels and agricultural policies, coupled with extensive exposure to multilateral and regional trade negotiations in agriculture. Ms. Kutas is the author and co-author of several international publications on these topics.
Before joining UNICA, she was a researcher and a professor at the Groupe d'Economie Mondiale at Sciences Po(GEM), Paris, and coordinator of the European Biofuels Policy research programme (EBP). Ms. Kutas has also worked as a consultant at the Inter-American Bank of Development and for agro-business firms.
Ms. Kutas has a Ph.D. in International Economics from the Institut d'Etudes Poliques de Paris and a Master degree in Latin American Studies from Georgetown University, Washington DC.