EU-Mercosur negotiations have had their share of ups and downs over the past 20 years. However, since the beginning of the year, the new Brazilian Government surprised many with their strong pro-trade stance and have demonstrated an unexpected ambition to close the deal. Positive signals have raised hopes that the current negotiating round that started on 20 June in Brussels, could lead to a long-awaited breakthrough.
As a deal inches closer than ever, improved market access for sugar and ethanol have now reached the negotiating table. Some concerns remain in the EU, mainly around sustainability, but are they well-founded?
Before diving into the details, it is worth revisiting some of the many benefits the Mercosur deal offers for both sides.
Market access is a key win. The EU is set to gain improved access to emerging markets of over 260m+ consumers, with specific benefits for many of Europe's critical sectors such as automotive, machinery, chemicals and pharmaceuticals, not to mention improved market access for agricultural and food producers, under the extensive protection of Geographical Indications for EU food and drink products. As the first major trading bloc that closes a deal with Mercosur, the EU would also have a first mover advantage, allowing EU businesses and products to establish themselves in Mercosur markets before other competitors move in. For Mercosur countries, on the other hand, it means improved access to an established market of 500m consumers and more importantly an opportunity to better integrate global supply chains.
In times such as these that see the world slipping back towards protectionism and with the multilateral trading order under fire, the EU-Mercosur trade deal would be a positive manifestation of the benefits of free and fair trade, based on a set of jointly agreed rules to suit both parties.
Environmental concerns on both sides are to be expected, but are they well founded?
It is natural for questions and concerns to arise in such a long-term negotiation, especially considering the current sustainability conversation in Europe. The risk however is that inaccurate information jeopardizes a deal based on free, fair and positive trade intended to benefit all parties.
In fact, the laws protecting the environment in Brazil are among the most stringent in the world. The sugarcane agro-ecological zoning, a piece of legislation adopted ten years ago, includes detailed restrictions for sugarcane cultivation. These cover limits to where expansion can take place (not the Amazon!), ban the clearance of native vegetation to plant sugarcane anywhere in the country which protects the native Cerrado (the Brazilian Savannah), and prioritise specific areas for sugarcane production such as those with reduced water needs or on degraded lands. In addition, the Brazilian forest code requires that at least 20% of any private rural property must be preserved with native vegetation. In the Amazon rain forest, this rises to 80%. Have we ever seen such legislation in Europe?
The Brazilian Sugarcane Industry Association (UNICA) is fully committed to these rules. Not only are the areas in which sugarcane is cultivated on average 2000-2500km away from the Amazon, but the industry is also aware that it is precisely these high sustainability standards that give Brazilian sugarcane its advantage. This commitment has allowed the Brazilian sugarcane industry to support significant decreases in Brazil's greenhouse gas emissions to date, despite only covering 1% of the country's land.
How could the EU-Mercosur deal impact Sugarcane production?
As an industry, sugarcane can ensure a high level of sustainability, certified by third-parties such as Bonsucro, the global standard for sustainable sugarcane production. UNICA's members represent more than 60% of sugar and ethanol produced in Brazil, and already participate in a number of initiatives to ensure the sustainability of the industry, ranging from environmental conservation measures to improving labour conditions. We are confident that larger quotas for sugar and ethanol to the EU will therefore not lead to lower environmental and labour standards. On the contrary, it can only strengthen the sustainability of the sector.
We are confident that negotiators will find a compromise that will ensure mutual benefits for both parties from the EU-Mercosur deal. An agreement that will open doors to increased cooperation on a range of issues far beyond trade. Challenges do exist, but a rejection of the deal will not solve them – on the contrary. We are closer than ever to an unprecedented opportunity to work together for our mutual benefit and hope that this time, we can seize it.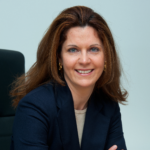 Géraldine Kutas
A seasoned professional specializing in international trade policy, Géraldine Kutas leverages over a decade of experience to strengthen UNICA's activities across the European Union, the United States and Asia. She has a deep expertise in biofuels and agricultural policies, coupled with extensive exposure to multilateral and regional trade negotiations in agriculture. Ms. Kutas is the author and co-author of several international publications on these topics.
Before joining UNICA, she was a researcher and a professor at the Groupe d'Economie Mondiale at Sciences Po(GEM), Paris, and coordinator of the European Biofuels Policy research programme (EBP). Ms. Kutas has also worked as a consultant at the Inter-American Bank of Development and for agro-business firms.
Ms. Kutas has a Ph.D. in International Economics from the Institut d'Etudes Poliques de Paris and a Master degree in Latin American Studies from Georgetown University, Washington DC.