Since December last year the closing of the EU-Mercosur trade negotiations has continually seemed tantalizingly just around the corner, but certain obstacles have proved stubborn in rearing their heads, stretching out the talks until the middle of 2018. Hope has sprung eternal, and it would be tempting to invest in the negotiation round starting on 9 July the ambitions of all parties to finally arrive at the end game of a full and final agreement between the trading blocs. And not a moment too soon, if we consider that talks have been ongoing, on and off, already for some 20 years…
However, what has been left for what is hopefully the end game is not just minor details but also some critically important demands of the Mercosur countries, including improved market access for sugar and ethanol. Particularly for Brazil the importance of these products cannot be overestimated. The sector supports more than 1m jobs, the industry is highly competitive and the country invests a lot on technological development in the bio-economy.
With its tough negotiation strategy the EU has managed to marginalize these key elements until the 11th hour. In that way the EU has ensured that its offensive interests are largely satisfied before it has to make concessions. This has proved successful in securing far-reaching market opening from the Mercosur bloc. This may now make it easier for the EU to sell in the further concessions now needed to secure a deal to its own constituents – in particular the European agricultural lobby.
If this has been the EU's strategy, it's a risky one. With so many dossiers of the negotiations completed, Mercosur's main remaining leverage is to walk away from a deal altogether if it doesn't feel an adequate quid pro quo. While everyone wants a deal, Mercosur has also been clear that it won't accept a bad deal, and that risk is very real. Mercosur negotiators need to secure clear wins on issues of fundamental importance to them if a deal is to be secured. The Brazilian negotiator has made this perfectly clear in the past, unambiguously stating that he cannot come home without a deal that also includes significant movement on sugar and ethanol.
What the EU has offered on sugar so far is completely unacceptable. A €98/tonne tariff within a quota of 100,000 tonnes is a nonsense. It will not lead to any improved market access, because it distorts the market for Brazilian producers. The tariff is set far too high for Brazilian producers to be able to compete with their European counterparts in EU markets. Even if a tariff similar to the one offered to Mexico was proposed, it would be simply considered as a non-offer.
In view of the many concessions the Mercosur countries have made to the EU – including market access for cars and industrial goods as well as the protection of hundreds of geographical indications for its agricultural industry – it is high time that the EU make some significant concessions itself if it's serious about securing a trade deal that is workable for both parties.
As MEP Salafranca has said, free trade agreements are also about securing peace and development. But the EU's instinctive reaction is to close the door to its trading partners that are highly competitive – which is worryingly reminiscent of the decidedly protectionist practices of the US that is causing a global tariff war.
In these troubled times when the entire rules-based trading system is at risk, securing this deal is about much more than mere market access. It is about the EU sending an unambiguous signal that it really cares about and believes in a fair and free trade deal that will be a tide that raises all boats – not just European ones. This is now crunch time in these lengthy negotiations: the balls is clearly in the EU's court to get a deal over the line and it needs to step up to its responsibilities.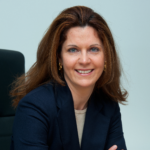 Géraldine Kutas
A seasoned professional specializing in international trade policy, Géraldine Kutas leverages over a decade of experience to strengthen UNICA's activities across the European Union, the United States and Asia. She has a deep expertise in biofuels and agricultural policies, coupled with extensive exposure to multilateral and regional trade negotiations in agriculture. Ms. Kutas is the author and co-author of several international publications on these topics.
Before joining UNICA, she was a researcher and a professor at the Groupe d'Economie Mondiale at Sciences Po(GEM), Paris, and coordinator of the European Biofuels Policy research programme (EBP). Ms. Kutas has also worked as a consultant at the Inter-American Bank of Development and for agro-business firms.
Ms. Kutas has a Ph.D. in International Economics from the Institut d'Etudes Poliques de Paris and a Master degree in Latin American Studies from Georgetown University, Washington DC.